New Temuka Reservoir gives town peace of mind around water supply
A new reservoir in Temuka, South Canterbury, means better quality and more reliable water supply for the town's residents – plus insurance of supply for dry periods and emergency responses.
Temuka's water currently comes from the Orari Reservoir, and while this is sufficient for day-to-day functioning, a single water source can present challenges if the network experiences disruption. Heavy rain or emergency fire responses can have a significant impact on the quality and quantity of water coming through the pipes.
The new reservoir offers an additional three days' storage of treated water to cover times when there is a complication with the current water source, and offers significantly more on-demand water capacity when required for firefighting purposes.
In this way, the reservoir will act as a kind of insurance policy against Temuka going dry, supporting the current infrastructure – and giving the town more resilience against significant climate related events in coming years.
The 27-metre diameter reservoir is one of Reliant Solutions' glass-fused-to-steel products, a specialised material that prevents corrosion and lengthens the life of the product.
It's constructed to account for the risk of snowfall, high wind and seismic activity. The reservoir was constructed on site, building one layer at a time using a jacking system. The aluminium dome and tank walls are bolted together with more than 22,800 bolts.
Reliant Solutions is proud to be improving New Zealand's critical water infrastructure.
The reservoir means the Council can work on the Temuka water network without shutting down the whole supply, while also helping to ensure the quality of water is always at the New Zealand drinking water standard.
Temuka, South Canterbury, NZ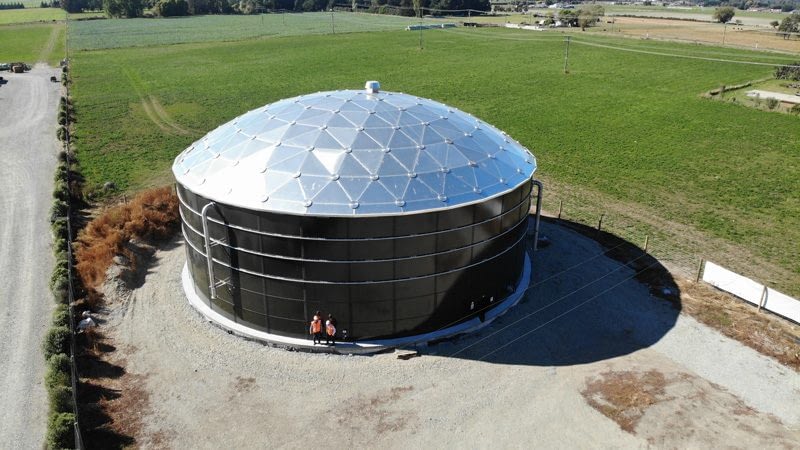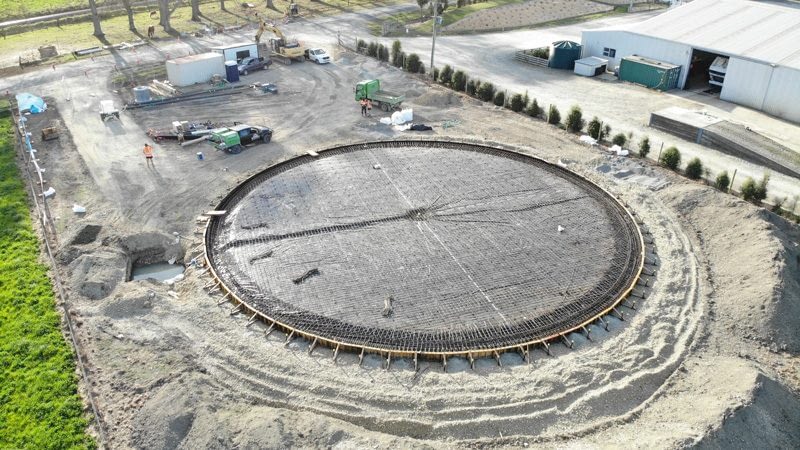 Benefits of Reliant Solutions Approach:
One Company for the complete project
Control over timelines and budgets
Turnkey services from approval drawings to tank testing
Glass Fused to Steel tanks have the lowest total life cycle cost compared to concrete & welded
Specific tank designs, options and accessories to meet customer needs