Twenty Five Years standing proud in Hautapu
Just five minutes up the road from Cambridge, in the North Island of New Zealand, lies the bustling rural settlement of Hautapu.
Standing amid the increasingly busy industry of the area is a Glass Fused to Steel water reservoir tank – looking as good as it was the day it was installed – 25 years ago.
In 1993 the Waipa District Council made the important decision to purchase a new reservoir. 
It was a decision they got right.
The reservoir had received little or no maintenance since it was built in 1993, so the Reliant Solutions crew gave it a makeover, resealing the edges, and power-washing moss and mildew away.
Repainting a welded tank costs more than three times as much as replacing the sealants of an Glass Fused to Steel tank, so the work we undertook was extremely cost effective for the client.
In addition to the cost, there are aesthetic concerns. Any painted surface is going to fade over time and that's not an image a utility wants to project. Plus, paint is only a temporary barrier against corrosion and needs frequent maintenance and recoating. The beauty of Glass Fused to Steel technology is the fusion process produces a extremely strong chemical bond between the glass and the steel, unlike paint merely sitting on the surface forming only a physical bond. 
Reliant Solutions is the Australasia's premium of factory coated bolted storage tanks for liquid applications in many markets. 
In addition to Reliant Solutions' renowned design and build services, the company also offers comprehensive maintenance services.
The Hautapu case study is testament to Glass Fused to Steel's longevity – so here's to the next 25 years!
Benefits of Bolted Tank Technology:
All tank parts are factory coated for maximum protection and are easily transported to the job site.


Bolted tanks can be erected in 1/3 of the time required to build a field-welded or concrete tank on-site.


Tanks can be assembled in even the most remote sites, without large staging areas, and in every season of the year.


Bolted tank construction is very eco-friendly with little disturbance to the surrounding environment.


Our bolted tanks are factory coated, so there is no in-field painting required, which can expose the environment to harmful silica from sandblasting or paint overspray.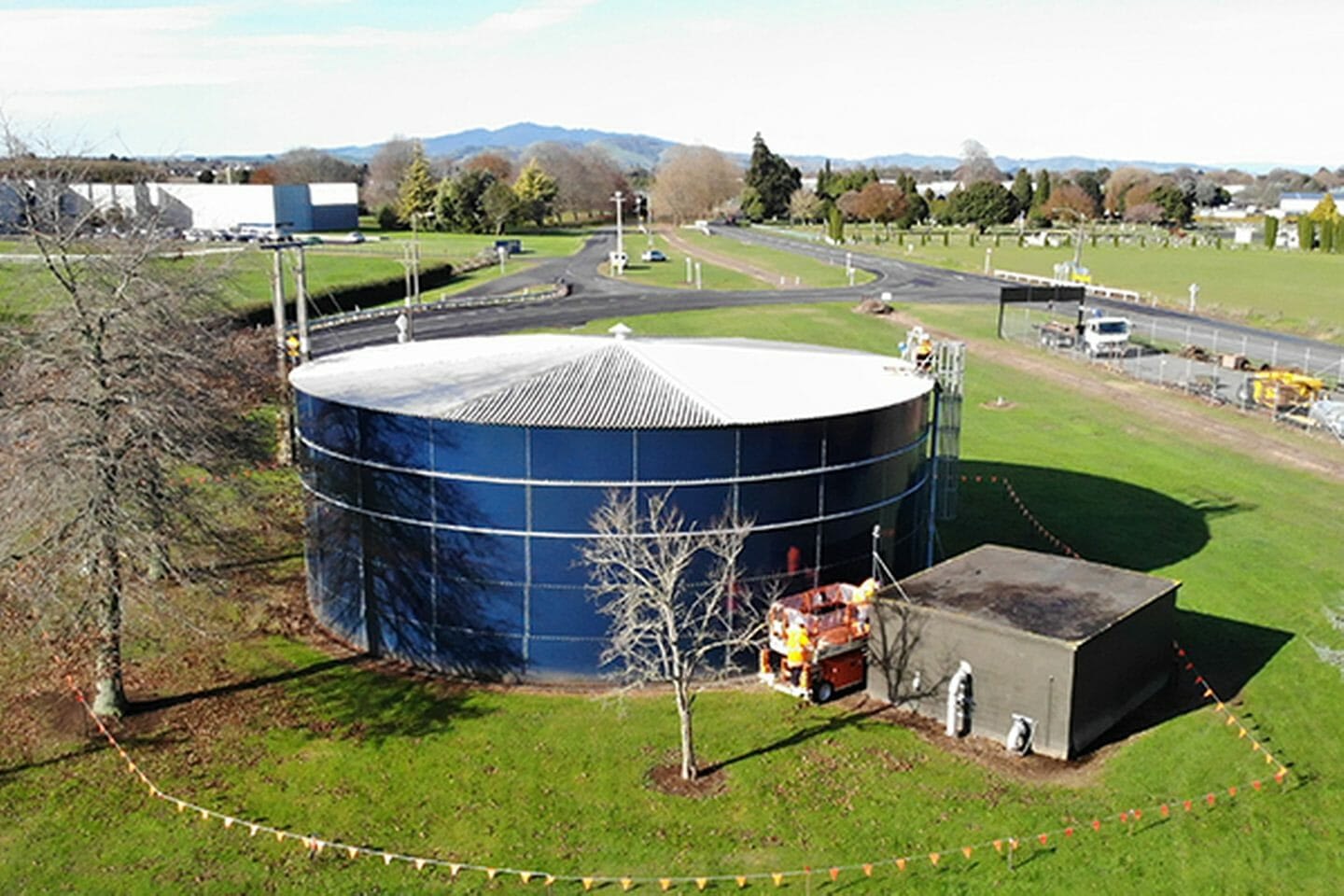 Benefits of Reliant Solutions Approach:
One Company for the complete project
Control over timelines and budgets
Turnkey services from approval drawings to tank testing
Glass Fused to Steel tanks have the lowest total life cycle cost compared to concrete & welded
Specific tank designs, options and accessories to meet customer needs